Young Art, Old Art, Rushed Art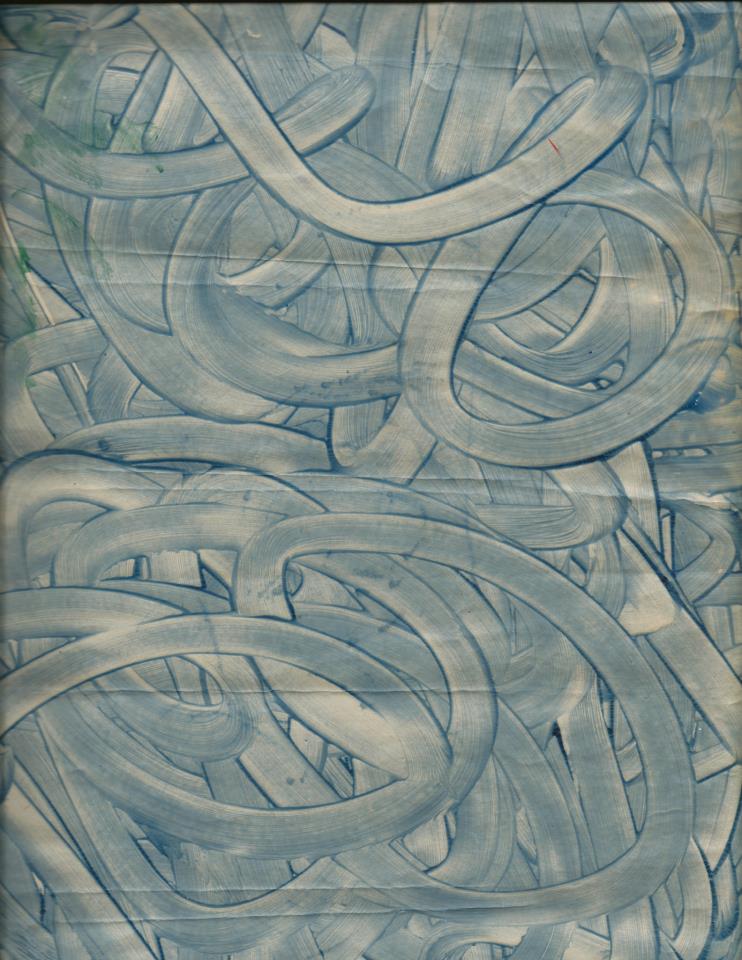 My art is as eclectic as my old self is. Every day is a new day (and a blessing). I never studied anywhere. I took a couple of short classes but, usually ended up frustrated with myself because whatever I was working on wasn't perfect, and I was always in a he rush to complete whatever it was.  There was no need to rush…I was just compelled to rush. I sincerely believe this compulsion to rush was instilled in me by one of my elementary school teachers. Seems like yesterday. There she was hovering over me while I struggled to create the perfect depth and symmetry to my finger painting master piece. Yep, that's the one posted on here. My mom (RIP) saw it as the masterpiece I knew it was and kept it tucked away.
I'm still hung up on creating lines and colors that flow and intertwine forever. The other piece posted here is my version of adult finger-painting.  I call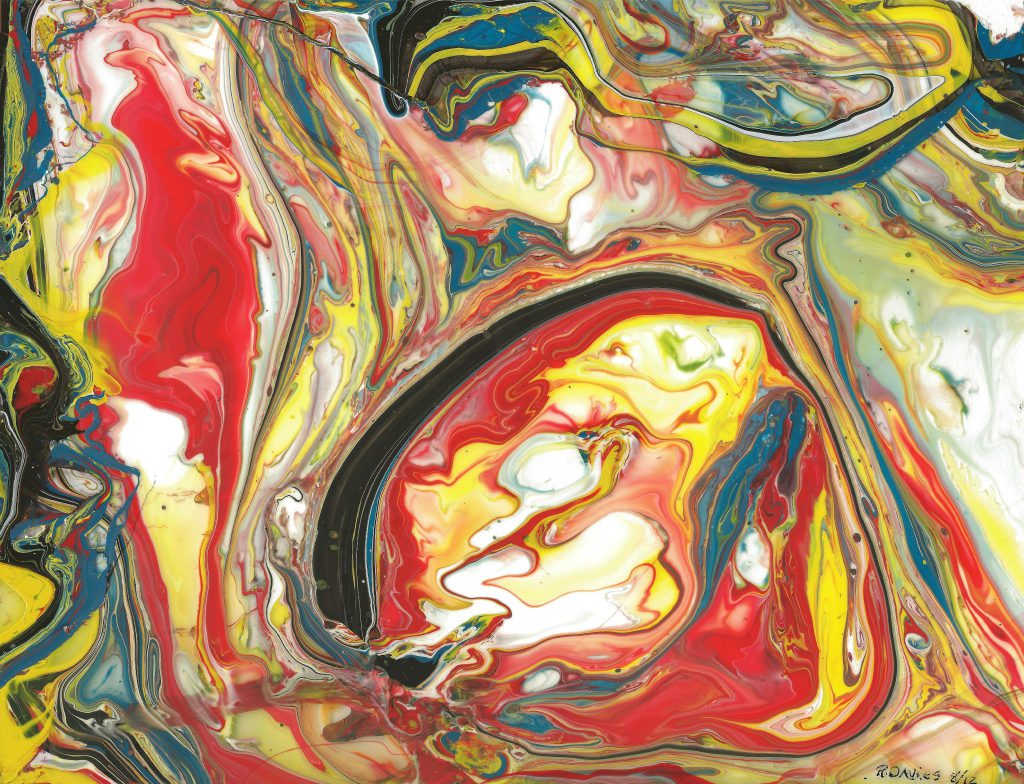 it "Embryonic" it's not one of those cool "Pours" just me swirling colors.
I have slowed down on some things such as running, walking fast, bar fights and chasing things that go bump in the night.  But, my art comes at a feverish pace.  I try to doodle a drawing before my food is delivered in restaurants, or while a performer friend sings their new song. Of course, the doodle represents the song…or that would just be rude. I'll have to post some of the little doodles, and maybe some of my other "different" pieces for you. Check back. Ask questions. I'm not afraid. Peace
Remember: "Buy my art before I'm dead".
Comments
I enjoy receiving comments and questions.  Please leave them below. -Peace
---